Welcome to Kingfishers' Class!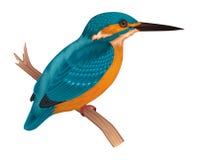 Sensational Seasons!
Our exciting topic for Term 3 is "Sensational Seasons!". This topic will be very creative exploring the arts. We will be listening to Vivaldi's Four Seasons and creating our own music to represent a season. We will be researching artists who use the seasons to inspire their work - one artist is Luiza Vizoli and we will be using her work to create our own pieces of art to represent the 4 seasons. Through Science and Geography we will be learning about seasonal weather changes and comparing UK weather with other locations.
                                                                       
One character who knows lots about seasons is of course is Percy the Park Keeper! So we will be reading lots of the Percy the Park Keeper books by Nick Butterworth and writing diary extracts as well as our own Percy stories. Non fiction books on weather will also provide a stimulus for our writing. All of our English will include developing descriptive language and developing stamina in writing longer pieces. 
 
 
Key Stage 1 Planning Overview 2018 - 2019
PE in Kingfishers
This Term Kingfishers' will have PE on Tuesdays and Fridays, however please have your PE Kit in school hung on your peg all week. You need: Black shorts, green t-shirt and trainers/plimsolls. (please can girls who wear tights also keep a pair of socks in their PE bag ).
Children who wear earrings must take them out for PE, if they are unable to do this themselves please take them out at home on PE days (If they have just had them pierced you need to provided them with plasters or micropore tape for 6 weeks).
Homework and Reading in Kingfishers' Class
Homework is set weekly and has an English, maths or topic focus. We give homework out in their 'My work at home books' on Wednesdays and expect them to be brought back in on Monday mornings. This allows time for marking and new homework to be put in books.
Please do add any comments you feel would be useful to your child's homework, it is a good way of communicating how your child is getting on with their homework and what support they needed. Please also use this book to share any other work you do at home with your child eg a piece of writing, some extra maths or a piece of art; we love to see what other work the children are doing at home!
Please read with your child at least 4 times a week, regular reading really does make a difference. Year 2 is an important year for reading, they have learned many of the phonics needed and are now applying them and developing reading stamina and comprehension. At the end of this year they will be sitting a reading SATs paper which assesses their level of reading through their ability to answer written questions about what they have read.
We aim to change the children's reading books twice a week, usually on Mondays and Thursdays. If there is not evidence that they have read at home, we will not change their book until we have heard them read. Please remember that children benefit from reading a text more than once, it can really develop their confidence and allows opportunities for them increase their fluency. Please help your child to develop their comprehension skills by asking them questions about the characters and the story plot.
Maths - Active Learn
Remember if you want to practice the maths skills we are working on in class then log on to Active learn! Username: child's first name (no capitals)   Password: kingfishers   School code: ljsw